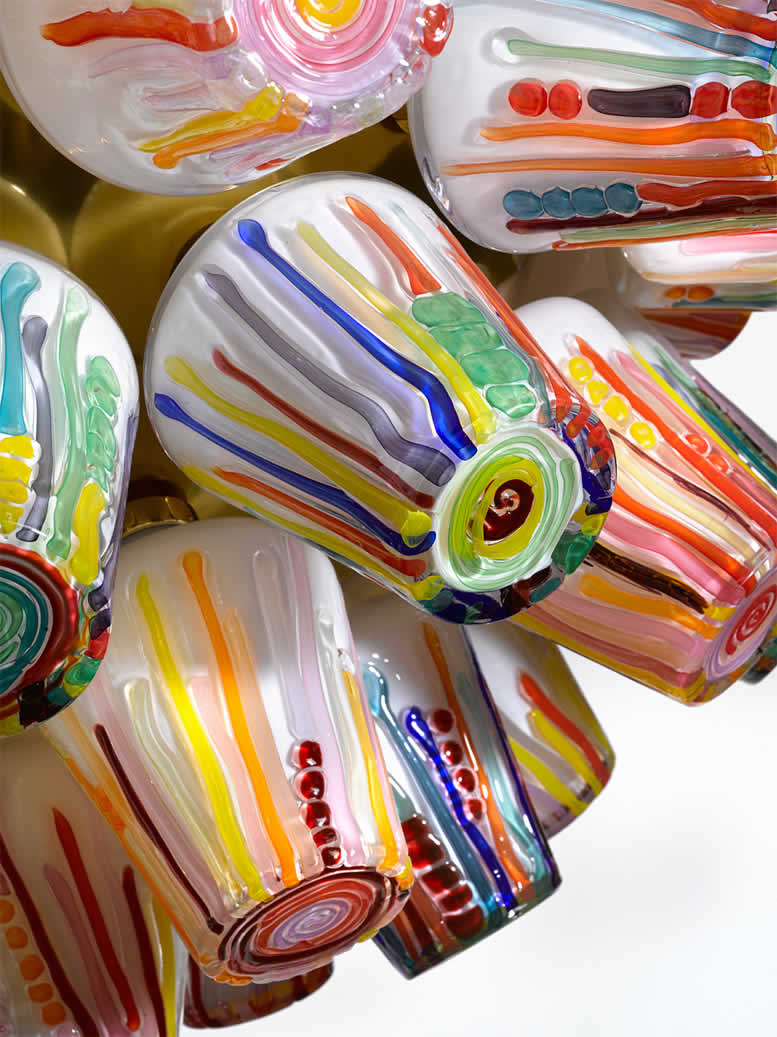 Maison&Objet 2016: colourful sweets sold at Brazilian markets influenced these glass lights designed by Humberto and Fernando Campana for Czech brand Lasvit (+ movie).
Lasvit is presenting the Candy Collection at Paris trade fair Maison&Objet, which opens today, after the products were first shown during Milan design week 2015.
The range includes the Sphere chandelier, Ring chandelier and Lollipop table lamp.
All three are made using traditional glass-blowing techniques at Lasvit's production facility in Lindava, and are designed to evoke the look of sugary treats.
"We found the inspiration for this collection in the colourful candies that you can buy in popular markets," said Humberto.
"The brightness of the glass combined with the collection's palette of colours as well as the visual aspect of the colourful lines make you imagine the piece as a candy, as a lollipop."
Streaks of colour are formed within the milky white translucent shades, which are shaped like cones with their tops chopped off.
"For the Candy Collection we wanted to explore the colourful universe of our Sushi series and to express it through a glass collection," said Fernando.
The duo has previously created a collection of glass pieces with Italian brand Venini, which were exhibited inside a former coach house in the UK in 2010.
A wonderful article from the folks over at Dezeen…