Amy Frearson | 16 February 2021
OLI Architecture has installed a Japanese-inspired cabin on an estate in Westchester, New York, to house the Richard Serra sculpture London Cross.
LX Pavilion was designed as a bespoke container for the two 15-ton plates of weathering steel that form the huge sculpture.
Though it looks very simple from the outside, behind its charred Accoya wood exterior is a white-cube gallery space, sized to match the proportions of the space where the piece was first exhibited in 2014, at the Gagosian Gallery in London.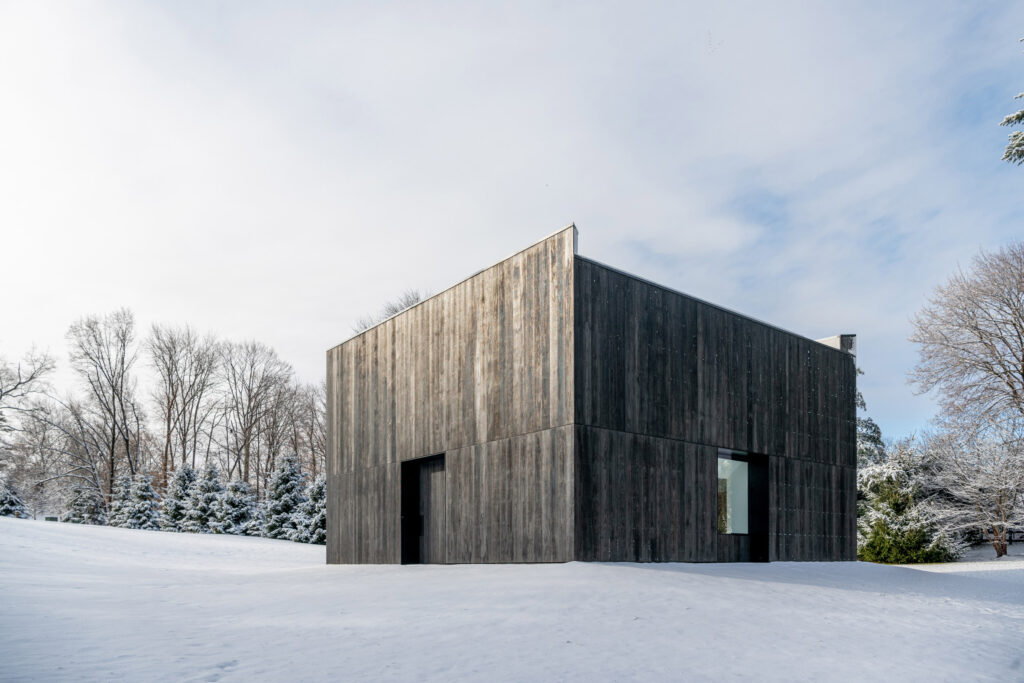 The building provides a permanent home for the sculpture, which is now owned by a private collector.
OLI Architecture founder Hiroshi Okamoto said the design developed following a walk in the estate grounds with the artist, Richard Serra, and his wife, art historian Clara Weyergraf.
Arriving at the base of a grassy hill, adjacent to a patch of woodland, they all agreed that this should be the location for the piece. They even marked out the exact position together.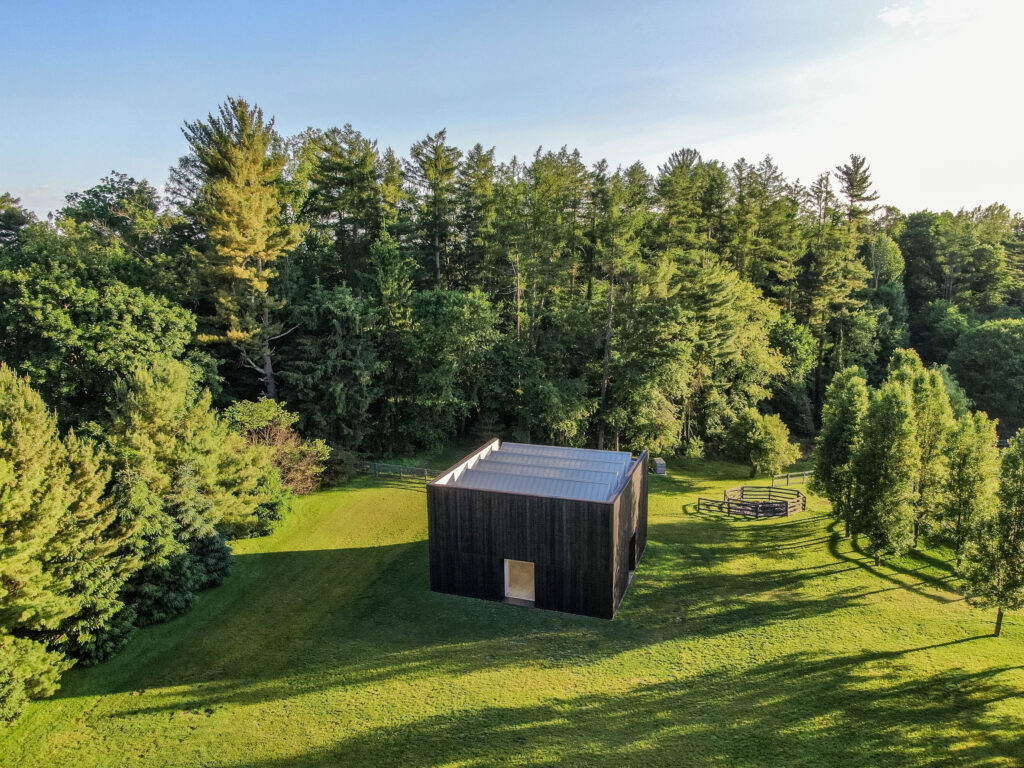 This setting formed the starting point for the LX Pavilion's form and materiality.
"Since the sculpture and the walls supporting it are considered as one, the interior plan dimension was prescribed, and we agreed that a singular pavilion that proportionally fit into the context was appropriate," Okamoto told Dezeen.
"We also agreed that the pavilion facade should be clad in wood to fit into the surrounding context and buildings."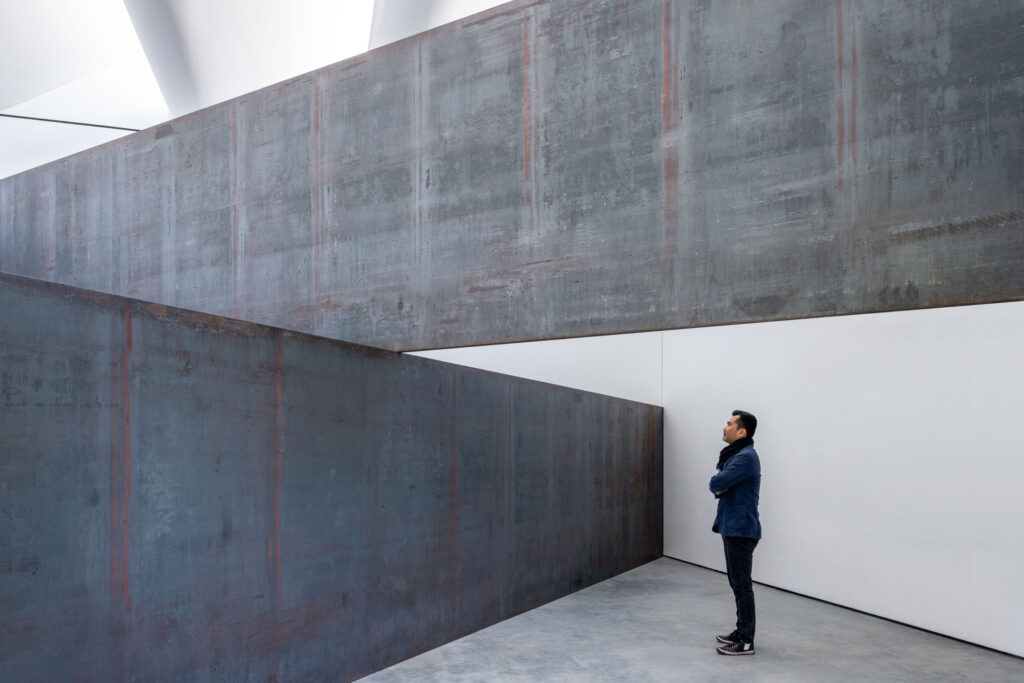 To see and read more about this great installation go to Dezeen now!