Famed artist Jaume Plensa brings his huge head sculptures to Tampa
Lennie Bennett, Times Art Critic
TAMPA — Talk to Jaume Plensa about his art and you are just as likely to have a discussion about gravity, non-corporeal beauty and the protective power of poetry.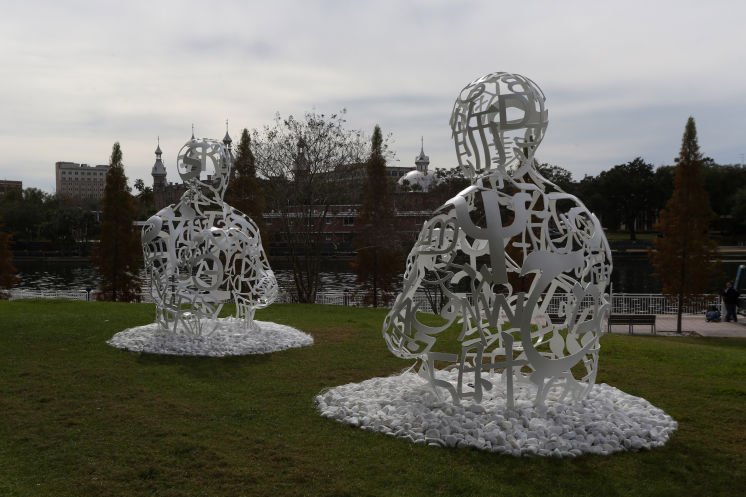 Plensa, 61, has achieved international fame, critical praise and many awards in the art world for his figurative sculptures that are unlike any others. For one thing, most of them are huge.
Plensa (first name pronounced jaw-meh) visited the Tampa Museum of Art Friday to look over an installation of his work and sit down for an interview in advance of Sunday's opening of "Jaume Plensa: Human Landscape."
His giant sculptures dot the grounds of the museum, its atrium lobby and several upstairs galleries, which include drawings and prints. The public is invited to look at the art outside the museum and in the lobby for free, then buy museum admission to see the rest inside.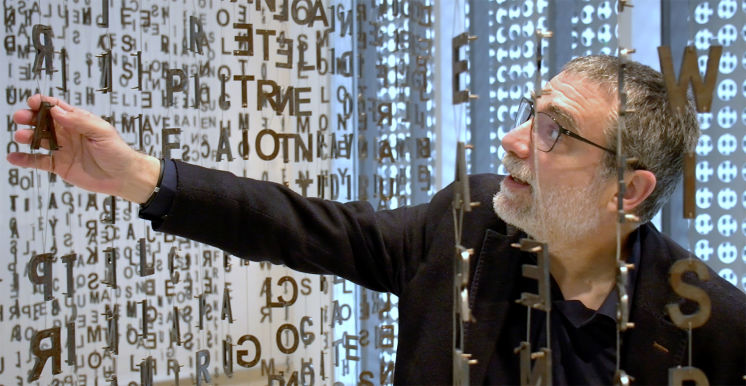 Plensa was born in Barcelona, where he still lives, and has works in permanent collections — usually as outdoor public art — as far flung as Dubai.
One of his most beloved is Crown Fountain, installed in Chicago's Millennium Park in 2004. It consists of a pool of water in which sit two 50-foot high glass towers that loop videos of 1,000 random Chicago residents' faces. They look at us, suddenly purse their lips, and water spouts out of their mouths. He wants you to think about the family of man, but have fun doing it.
Many of the sculptures on display in Tampa aren't beautiful in the traditional sense.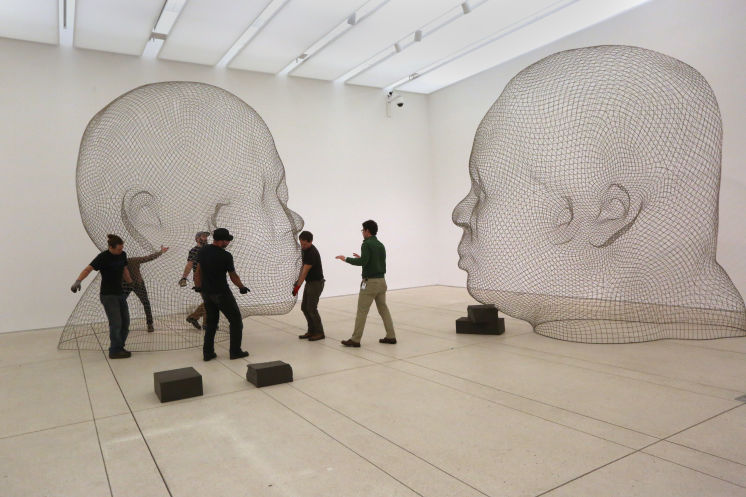 "An important part of beauty comes from the soul, an invisible part of the body we cannot see," Plensa said. "The soul is an amazing landscape. As beautiful as anything we see with our eyes open."
It's the reason you will see finely worked ears, noses and lips on some but only the suggestion of closed eyes that seem to recede inward.
They might go by the names of specific people who modeled for him, but the point is not individual personality or identity. They're representatives of a human collective, "a gathering," as he describes it.
Though his figures can loom dozens of feet above viewers, they aren't monumental in the sense that they intimidate or overpower. He often uses metal worked into fine mesh or lacy patterns that, on closer look, are letters from the alphabet or notes and symbols we see on musical scores, making them transparent.
Awilda and Irma, for example, are two heads of steel mesh, each measuring over 30 feet. Metaphorically, you could say they allow us to look into their souls. But human engagement is also a large part of Plensa's artistic impulse.
"There is the tension of a conversation between them," he said, "but you can walk around them, talk to others through them and suddenly there are three in the conversation."
Awilda and Irma typically appear outside, but when Plensa saw the Tampa museum's indoor galleries with soaring ceilings, he asked curators to place them inside.
"It was intuitive for me," he said.
You'll find the wall labels helpful in explaining his thoughts when creating a work, sometimes a childhood memory that inspired it.
Silent Rain is a nonfigurative sculpture made of iron letters strung on cords that hang from the ceiling like curtains. As you walk through it, the letters emit a lovely sound. They spell words that are arranged vertically and are quotes from some of Plensa's favorite poetry. It's a diverse group that includes William Shakespeare and Allen Ginsberg. He said it came from the memory of shopping with his mother and the stores having beads of curtains as a protection from mosquitoes.
"I believe that if we are surrounded by poetry, we are safe," he said.
You will see no Do not touch signs beside his works.
"My eyes are in my fingers; I need to caress my work," he said. "I was at an opening with so many people, and I was talking about the importance of this, and a woman said, 'Then why does everything have a Do not touch sign?' I told her the museum had made a mistake. I wanted them to read, Do not touch. Caress."
He added, the caress must be a very gentle one.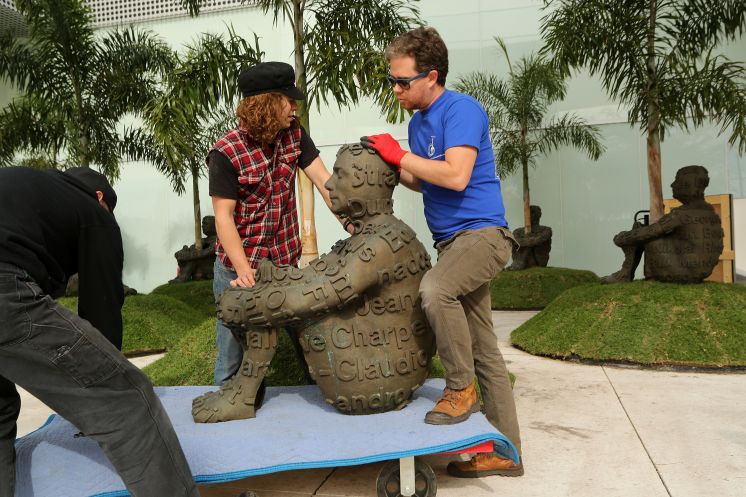 Contact Lennie Bennett at lbennett@tampabay.com or .
Thank you Lennie Bennett – A wonderful read!