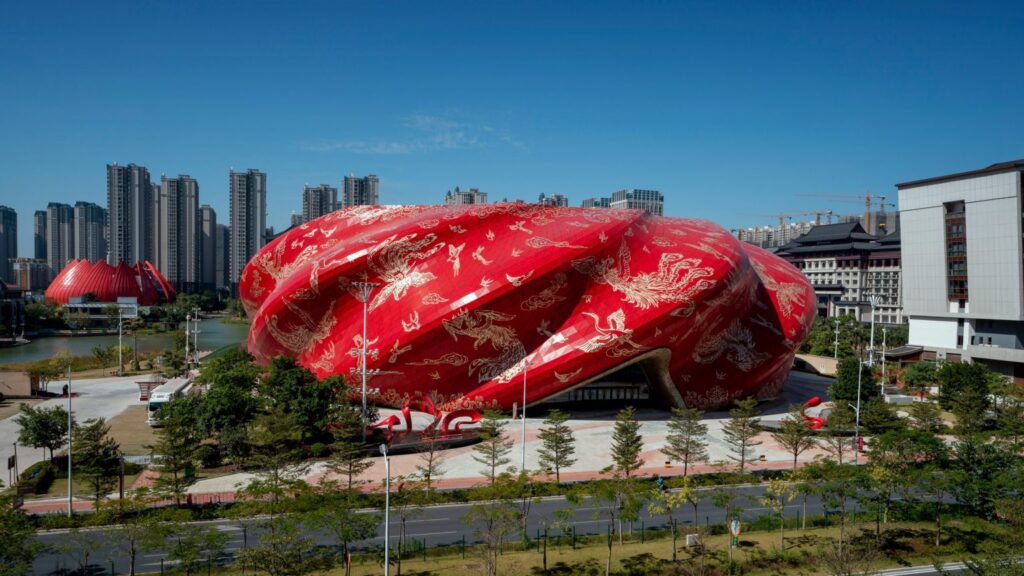 Tom Ravenscroft December 9, 2020
Steven Chilton Architects has designed a theatre in Guangzhou, China, which has a shape informed by the city's historical connection to silk and is imprinted with patterns that represent its current tattoo culture.
Named the Sunac Guangzhou Grand Theatre, the building will host performances from visiting production companies as part of a group of entertainment venues being built in the city's Huadu District.
The building's distinctive cladding was informed by Guangzhou's history as a key trading port.
"Guangzhou is the birthplace of the Silk Road on the Sea, it has been the home of and inspiration for artists who have helped to define the world's concept of Chinese culture for thousands of years," said Steven Chilton Architects founder Steven Chilton.
"Aside from its functional purpose, our intention with the design has been to channel the history, emotion, and creative energy of the city through a building whose mission is to nurture the next generation of cultural leaders in the performing arts," he told Dezeen.
Whether developers in China value memorable or striking design more than anywhere else is hard to say. Architecture is being commissioned in cities all over the world with the explicit objective of drawing attention to itself," continued Chilton.
"Such is the competition to attract visitors and investment, it is now commonplace to leverage architectures potential to create bombastic experiences and visual spectacle to draw in the crowds."
Other striking theatres by the studio include a theatre designed to look like an intricately carved ivory puzzle ball, which is also set to be built in Guangzhou, and a theatre wrapped in a steel structure designed to look like a bamboo forest, which opened last year near Shanghai.
Below please find a few more photos if this striking theatre design project Steven Chilton Architects.
For additional photos and information on this great article please see the entire article on Dezeen
Photography by Chong-Art Photography.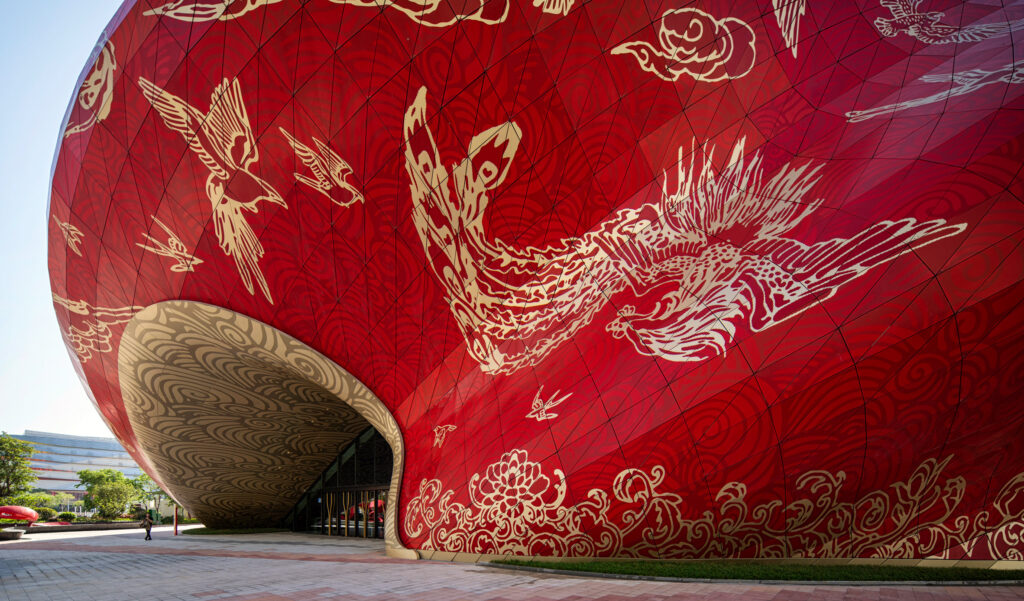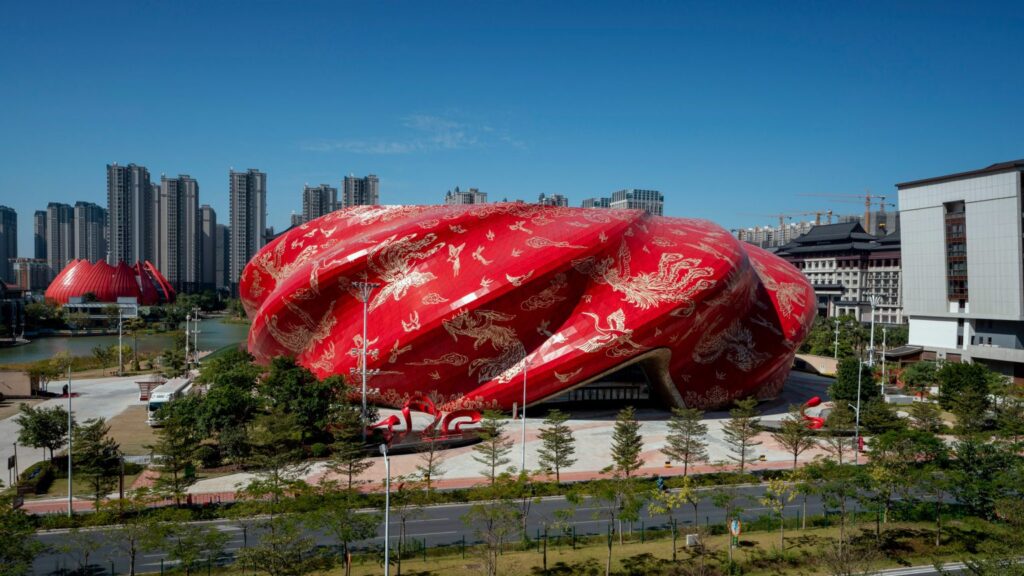 For additional photos and information on this great article please see the entire article on Dezeen