Barrett-Jackson has done it again with a part of history.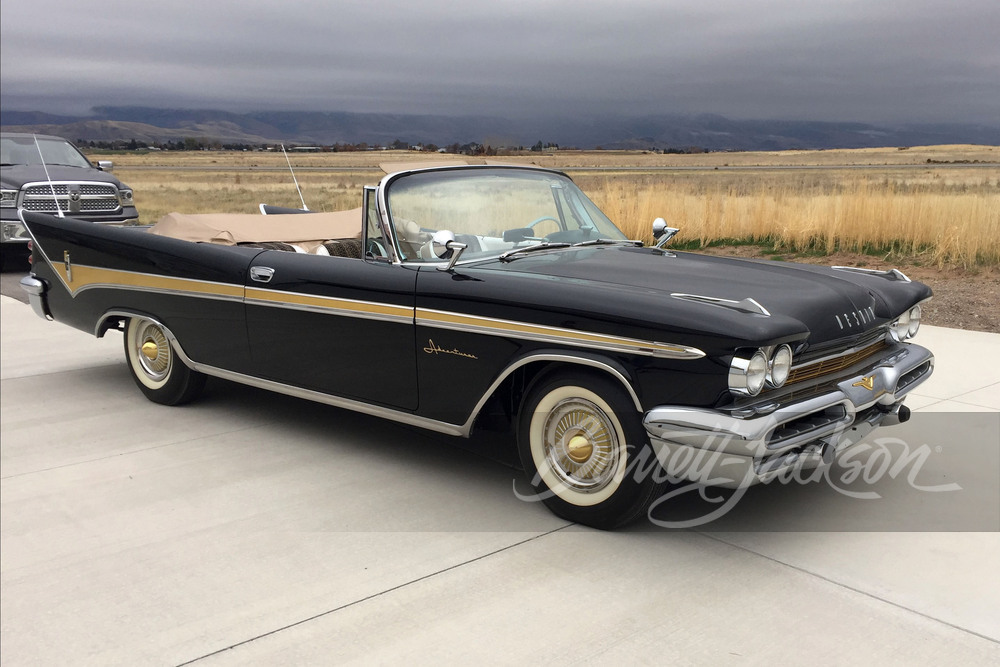 I remember Desoto's when I was a young boy. The Firedome V8 was awesome, it stayed in my mind as a powerful statement and don't know why it has never been revived as a marketing tagline. This 1959 Desoto Adventurer Convertible is such an excellent example of automotive history or history in general.
This is a no reserve vehicle, WOW!