SCOTTSDALE 2017 CONSIGNMENTS
1968 Chevrolet Corvette L88 Coupe
Consignment # 8281
Vehicle to be offered for Auction sale January 19th – 22nd, 2017 at Russo and Steele's 17th Annual Scottsdale Arizona Auction at the Salt River Fields at Talking Stick. Please contact us for more information.
One of just 80 built-in 1968, this Corvette L88 coupe retains its original matching-numbers engine and drivetrain and was expertly restored by Tim Thorpe in 1987, after which it earned Bloomington Gold and NCRS Top Flight certifications and was included in the 1988 Bloomington Gold Earthquake 88 Special Collection.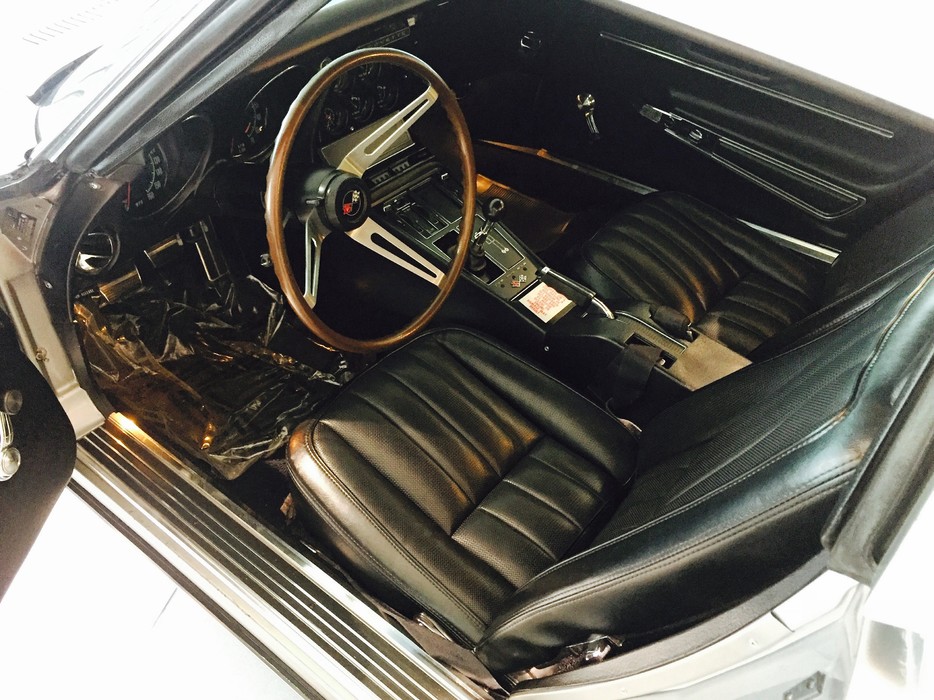 The year 1968 was the second year of production for the L88 option package, but the engine itself famously made its debut in the Sunoco-sponsored Corvette Sting Ray coupe entered by Roger Penske in the 1966 Daytona 24 Hours. The Penske/Sunoco car finished first in GT, validating Zora Arkus-Duntov's insistence on the need for a racing-only version of the production Corvette for international competition. With GM in the midst of its self-imposed ban on corporate participation in that arena, the L88 engine was only the latest of Duntov's clandestine pursuits, but one that would have a lasting influence on Corvette's racing history.
Corvettes with L88 power raced with enormous success throughout 1966, and in 1967 the L88 was offered not as an individual option but as one part of a comprehensive package that gave racers all the elements Duntov conceived as fundamental to preparing a Corvette for victory. The L88 engine was of robust construction, incorporating forged steel internals and 4-bolt main bearing caps, 12.5:1 compression, a high-lift solid-lifter cam, and large-valve aluminum heads, the first in a production big-block Corvette engine. A special air cleaner sealed the intake system to a unique cowl-induction hood, feeding fresh air to a Holley 850 CFM 4-barrel carburetor on an aluminum intake manifold also mounting a mechanical-advance distributor with externally adjustable points.

Rated at 430 HP with stock exhaust manifolds and at well below the engine's true redline, the L88's real output approached 560 HP. The L88 was available only with a Muncie M22 4-speed manual transmission, K66 transistorized ignition with no shielding, heavy-duty F41 Special Suspension, G81 Positraction rear end, J50 power brakes, and J56 heavy-duty brake calipers with semi-metallic pads and adjustable proportioning valve. Additionally, it used an aluminum radiator with no shroud for maximum cooling at race speeds, making the L88 poorly suited for low-speed road use. Reduced use of sound insulation and required radio and heater delete served to further "cut weight and discourage the car's use on the street," according to a contemporaneous "Corvette News" review.
Built on May 1, 1968, this late-production 1968 L88 coupe was one of a pair of L88 Corvettes delivered new by Darrell Millisor Chevrolet of Russells Point, Ohio, to two brothers from nearby Bellefontaine. Interestingly, the two brothers waited patiently through production delays for the L88 engine and were likely the only two siblings to own brand-new L88 Corvettes. Ordered with the optional 4.56:1 gear set, N11 Off-Road Exhaust, Soft Ray-tinted glass, telescopic steering column, and head restraints, it is finished in Silverstone Silver with the original black interior. Its comprehensive documentation includes NCRS and Bloomington Gold judging sheets, copies of correspondences between the GM Central Office and the original owner, as well as the original tank sticker, Protect-O-Plate, and owner's manual.