Consignment # 8167
Vehicle to be offered for Auction sale January 19th – 22nd, 2017 at Russo and Steele's 17th Annual Scottsdale Arizona Auction at the Salt River Fields at Talking Stick. Please contact us for more information.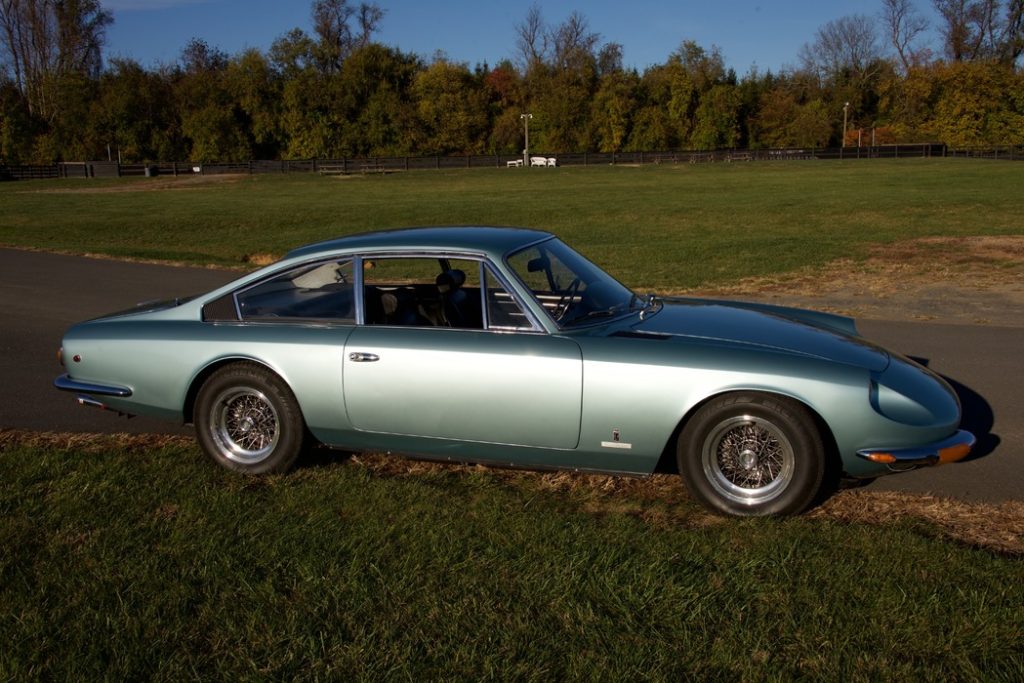 As the largest, most luxurious, and best-equipped Ferrari model to date, the 365 GT 2+2 debuted at the 1967 Paris Salon as the successor to the 330 GT 2+2. Cloaked with a sleek Pininfarina-designed body, the new 365 GT 2+2 was also constructed and upholstered at Pininfarina in Turin, with installation of the mechanical components and final assembly performed at the Ferrari factory in Modena.
Riding upon a 2,650-millimeter wheelbase, the 365 GT 2+2 was the first Ferrari to be equipped with standard ZF power-assisted steering and power-assisted brakes. It also marked the company's first 2+2 model with a self-leveling independent rear suspension – by Koni – to maintain a constant ride height regardless of passenger and luggage load. Handling was excellent with fully independent suspension – a Ferrari 2+2 first.
The 4.4-liter Tipo 245 V-12 engine featured a single overhead camshaft per cylinder bank with induction via triple dual-choke Weber carburetors. Ignition was a Marelli-Dinoplex system with twin coils and distributors. Rated at 368 bhp (American SAE) and 320 bhp (DIN) at 6,600 rpm, the 365 GT 2+2 was an ideal Grand Touring car with outstanding high-speed, long-distance performance. The heady performance of the 365 GT 2+2 was matched by luxurious interior appointments including plush leather upholstery, richly veneered wooden trim panels, and standard power-operated window lifts. By the time production ended in 1971, Ferrari had built just 801 examples of the 365 GT 2+2. While small in number, the 365 GT 2+2 was a great commercial success, accounting for about half of total Ferrari production during its brief three-year run.
One of Ferrari's all-time best classic V-12 Grand Touring cars, the Ferrari 365 GT 2+2 enjoys growing appreciation among collectors and enthusiasts today. Numbered 12573, this well-maintained and sorted car is finished in the original color combination of Blu Chiaro (Light Blue) Metallic over black leather. With just five owners from new and single ownership since 2005, 12573 is a highly desirable California and Arizona car from new until July 2014, when it was moved to Northern Virginia. In addition to Borrani wire-spoke wheels and the original radio, it is offered with tool roll, jack, books and records. A partial engine rebuild/top end overhaul was performed during 2006 by FMS of Fountain Hills, Arizona. Benefiting from substantial maintenance and upkeep since acquisition, with a list of this work on file, 12573 is reported by the Consignor to start easily and run strongly. Mileage is approximately 86,200. Highly collectible and rare today as one of just 801 built, this 1969 365 GT 2+2 stands as a desirable example of Ferrari's best and most important GT car of the late 1960s/early 1970s.