Melbourne, New York, Berlin … Benalla? One man's quest to turn his hometown into a street art capital.
By Loretta Florance of ABC News in Australia. a great read.
Here is a link to the complete article
Melbourne, New York, Berlin … Benalla? One man's quest to turn his hometown into a street art capital.
"A lot of people in the country and in regional areas – and a lot of people in general – they think of street art and they think of graffiti and they link it to vandalism." Shaun Hossack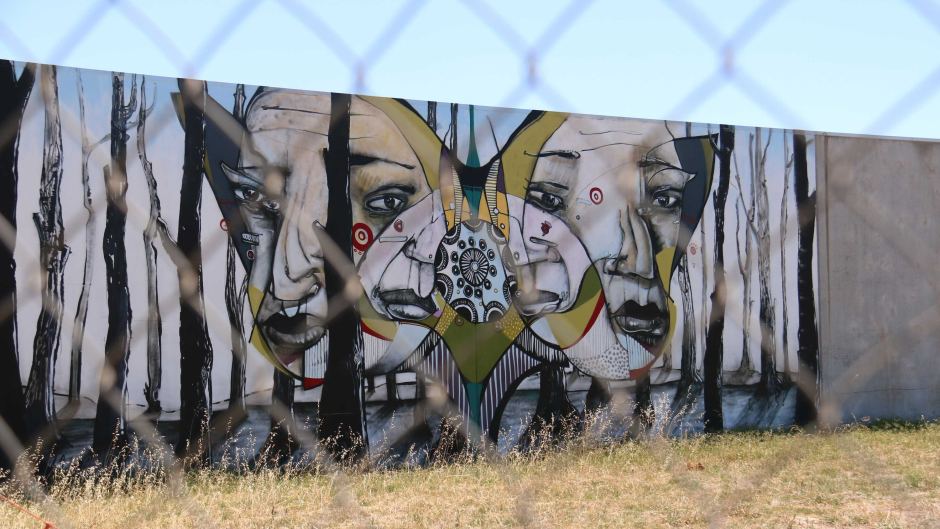 When Shaun Hossack was a teenager growing up in Benalla, two hours north of Melbourne, he dreamed of a more urban existence.
"When I was about 16 years old I thought about having a festival in Benalla with music and street art and skateboarding," he said.
"I've actually got notes and drawings and things like that.
"I guess back then I didn't have the know how or maybe not the support from the community to make that happen."
Mr Hossack left his home town 12 years ago for the city, as many regional kids do when they finish high school.
"I left because I thought maybe it wasn't the most inspiring place for me," he said.
Since then, he has been in Melbourne, where he runs an urban art enterprise, managing street artists.
In 2014, that dream of a home-town festival had faded from his memory.
"Then I got a call out of the blue from somebody in Benalla who asked me if I wanted to do a speaking engagement for the Benalla Small Business Awards," he said.
That somebody was local businessman Jim Myconos, who had heard from Mr Hossack's family that he was doing good things with street art in the city.
Mr Myconos described himself as a "traditionalist" when it came to art – he had always liked it in galleries.
But he knew little about street art, except that other people seemed to like it.
"The honest thing is we were looking for a tourist driver for the town," he said.
"We kept on hearing stuff about how Hosier Lane was going gangbusters, and we were hearing that the street art around Fitzroy and Collingwood are major, major tourist drivers.
"We thought well if they can do it, why can't we do it as well?"
Benalla Art Gallery: 'This enormous beautiful space'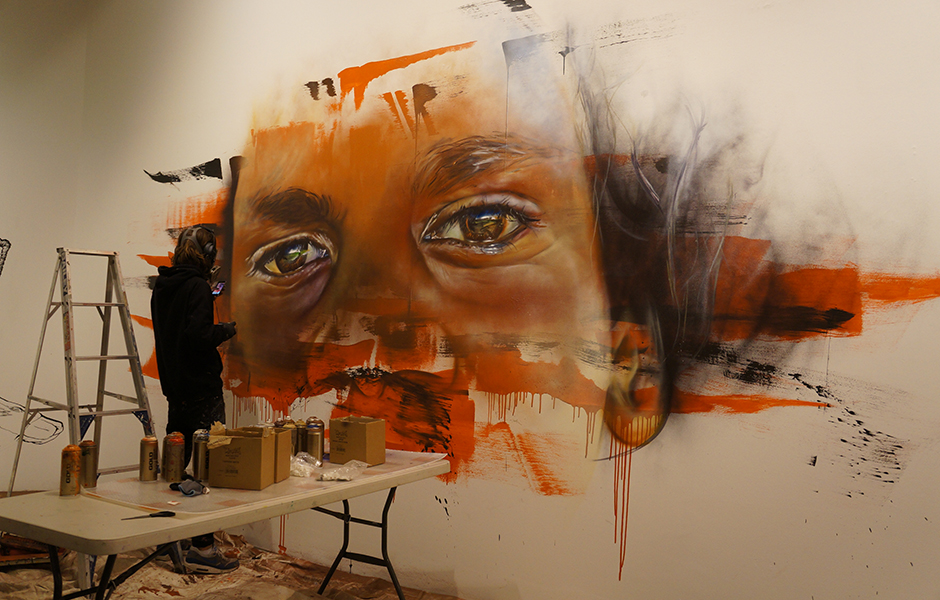 Benalla has a stunning art gallery, designed by architects and built on the edge of a dammed section of Broken River, in 1975.
External Link: Juddy Roller Instagram
"Because it's right on the edge of a body of water that floods, it's quite elevated, so it sort of hovers in space, at quite a height and it's set on the edge of the beautiful botanical gardens, so it sits between the gardens and the lake," Ms Nainby said.
It has four exhibition spaces – one of which Ms Nainby offered up to Mr Hossack and his crew. It was essentially a giant indoor canvas.
"I knew there was quite a young audience in the town who would be really interested and engaged in it, and I didn't feel like it was a risk at all," Ms Nainby said.
"I also really wanted to do something quite different, I don't know of any other regional galleries in Victoria that have invited street artists to come in and just paint directly on the walls."
Mr Hossack came down with five street artists – Choq from Paris, Eares from Sydney, 23rd Key, Shaun Lu and Adnate.
"To be alone in the gallery with the doors locked up, all by ourselves, in this enormous beautiful place, actually being allowed to paint directly onto the walls was a really surreal experience, and we all really really loved it and we thought it was very exciting," Mr Hossack said.
The talks and workshops were a "huge hit", but it was Adnate's portrait of an indigenous boy, painted straight onto the gallery's wall that the locals fell in love with.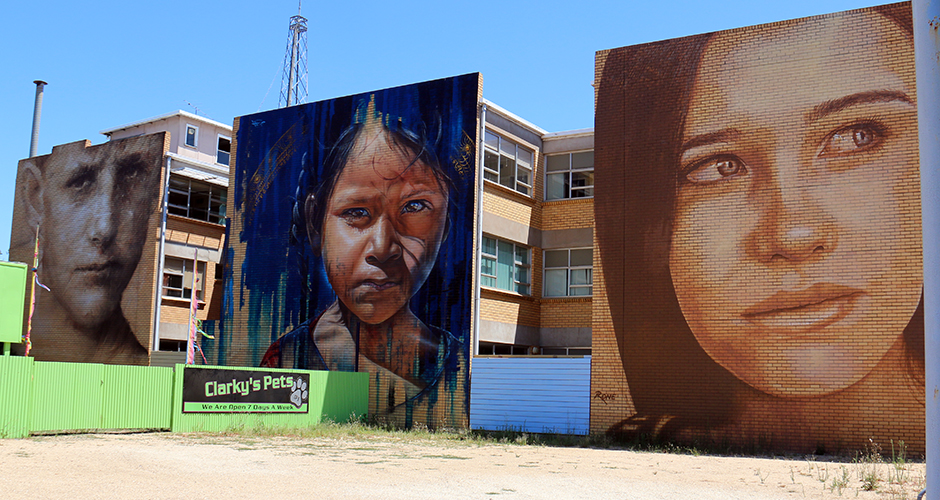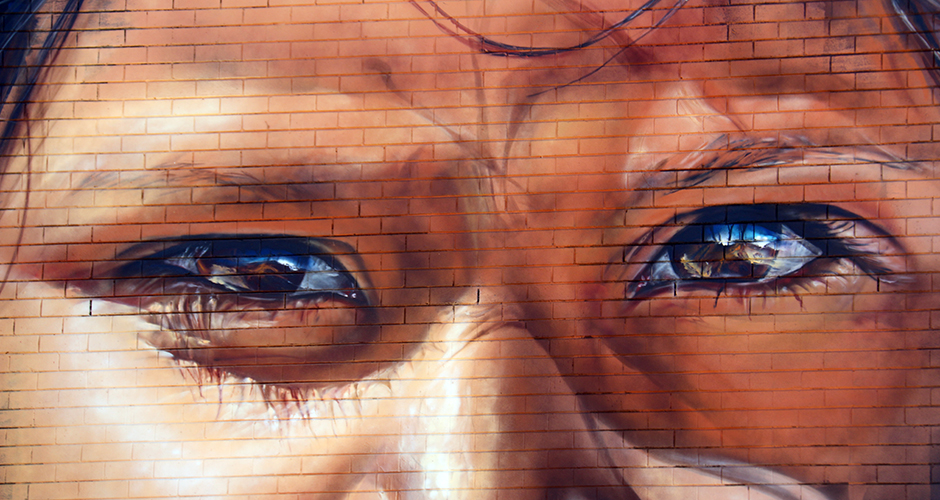 For more images and the complete article we have provided a link below – Enjoy!
Here is a link to the complete article