Pae White, Noisy Blushes, 2020; Ink, cable, and electroplated and polished stainless steel; 167 × 166 × 132 inches; 12,000 disks; 504 strands. Commissioned by the San José Museum of Art, in honor of its 50th anniversary.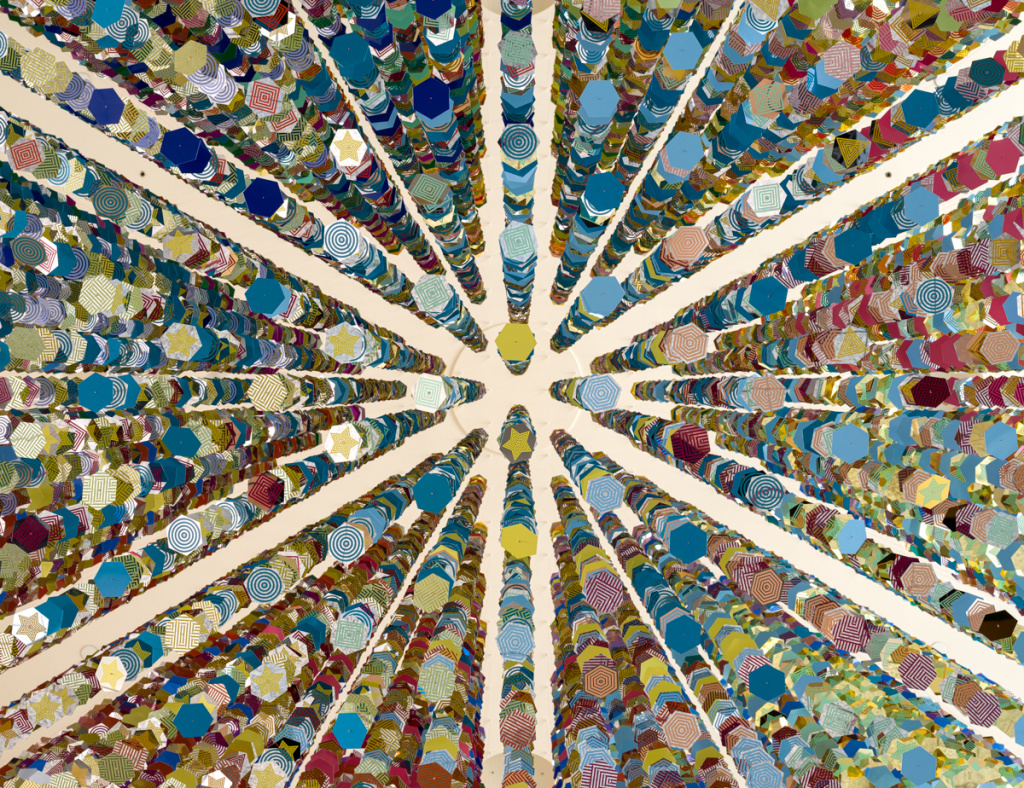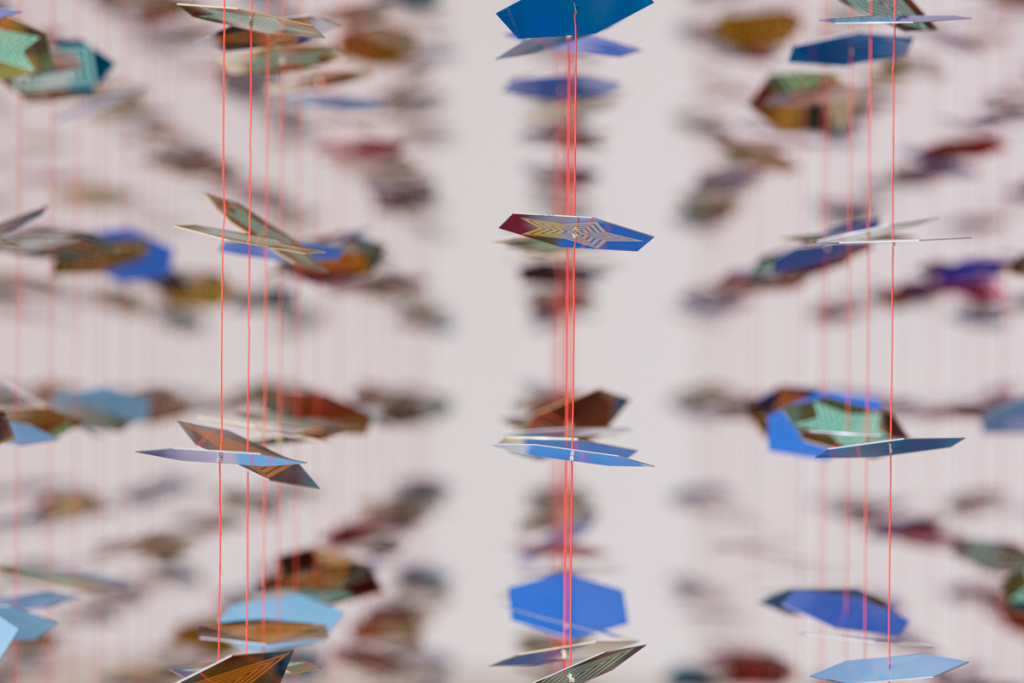 Wow – now this is SPATIAL!! Pae White really strikes one's senses with exhibition Noisy Blushes. This just has to be seen and experienced. Stop by or maybe run to the San José Museum of Art!!
Exhibits like Noisy Blushes don't come along every day. Pae White and everyone involved with this incredible dimensional exhibition need to be thanked profusely.