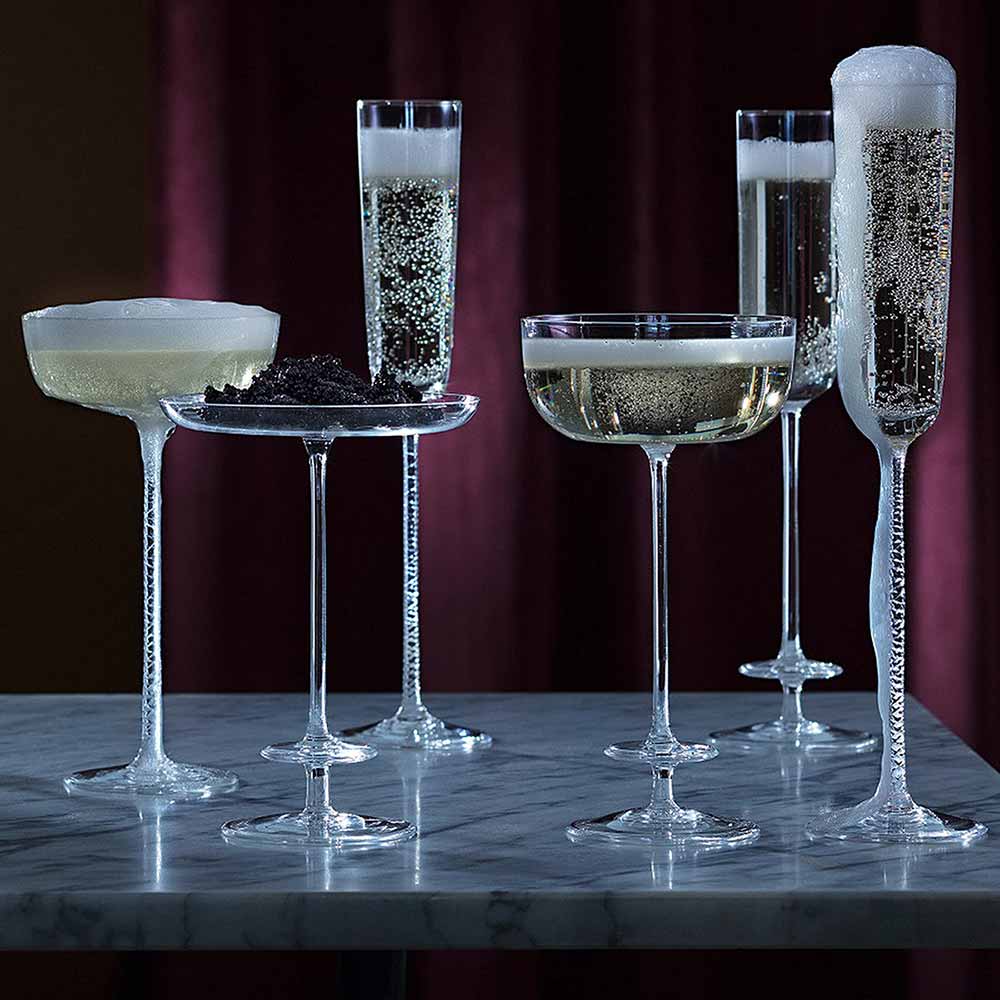 The sparkle of champagne is referenced in the design of this hand-crafted saucer (pictured left). A braided detail allows the stem to catch the light, just like champagne bubbles in the glass. You could easily call this GlassArt – makes you want to imbibe – I'm thirsty!
The saucers come in sets of two, so celebrations can be easily shared.
Dezeen has teamed up with glassware brand LSA to curate a gift guide for the festive season, featuring a decanter inspired by Battersea Power Station and vases designed in partnership with the Eden Project.
See more of this fabulous collection of glassware over on Dezeen